This week I'm craving....the "
smoking slipper
".
Essential a delicate loafer-style flat with a pseudo-tongue, this shoe has caught my eye recently in magazines and fashion blogs. They come in a variety of colours and materials. I love an opportunity to wear heels, but day-to-day, for me, it really isn't practical. In my outfit posts I only share outfits that are functional: that I've worn outside the house. And often that requires this gal to wear a flat or a shoe that I can easily move around in or drive my standard! Below are some prime examples of how flats can be
both
beautiful
and
functional!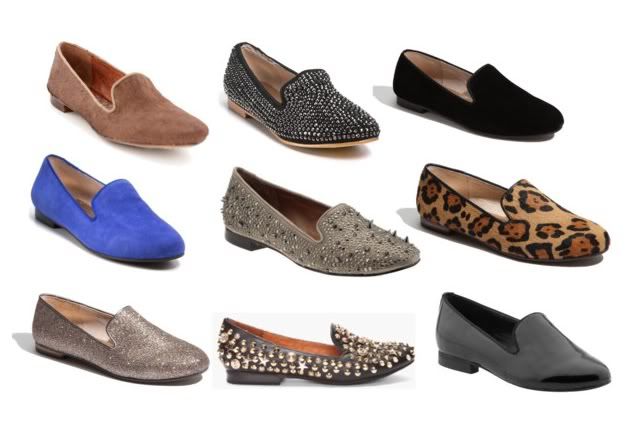 You can click on the links below to find out cost and where to purchase:
(Left to Right; Top to Bottom)
I think I'm torn between the Sam Edelman studded ones and the Steve Madden leopards! Right now new shoes aren't quite in the budget, so I'm putting these on my wishlist for now!
Do tell: are you a fan of the smoking slipper? Which is your favourite?