Tweet
For my wedding, I wanted to go with a hairstyle that reflected my everyday style: something that was simple, wavy, and looked effortless but well-composed. Initially I thought about just wearing my hair down as per usual, but then reconsidered when I found an updo that I actually liked. The hairstyle I chose for my wedding day was inspired by updos previously worn by Carrie Underhill and Taylor Swift: a curly, loosely formed side-bun.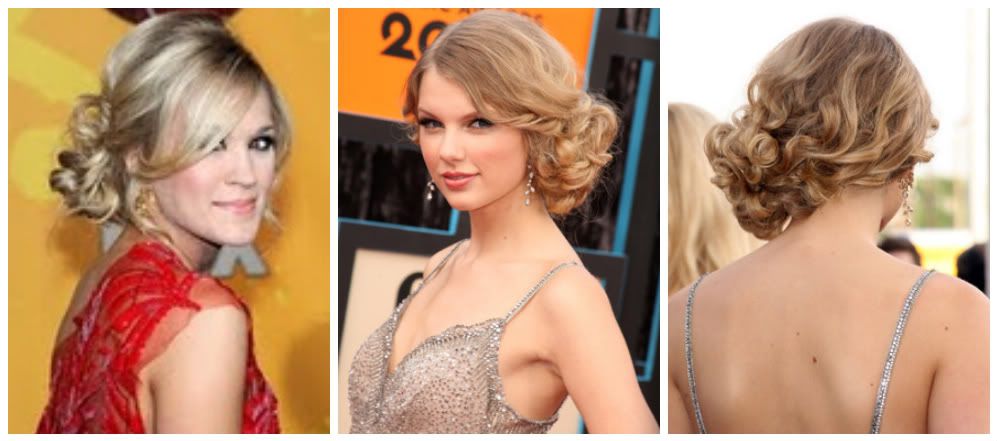 Over the last few weeks I found myself at
Reflections
in Heather's chair: firstly for highlights and then the trial updo the week after, a few days prior to the big day. (I also went the week following the wedding to chop off my hair to the shorter bob I'm currently sporting.)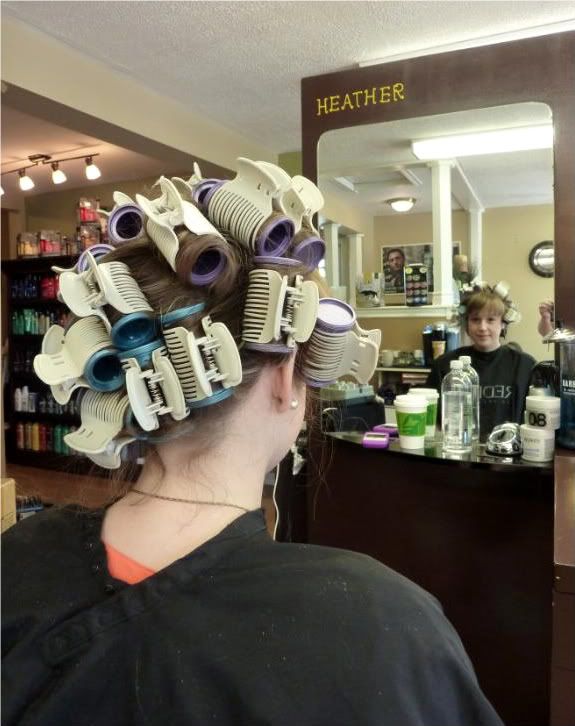 We were wondering prior to the trial if I would actually have enough hair to accomplish the look I was going for. I'm fairly easy to please, so I was really just looking for a loose interpretation of the pictures I had brought in. I'd been growing my hair out for the past 6 to 8 months, but it seems that sometimes hair doesn't grow fast enough! Randomly, the receptionist randomly found hair extensions the salon had previously had for sale and amazingly they just happened to match my hair!
Below is a shot, on the trial day, hair post- hot rollers with extensions added in.
Heather begins pinning curls to the side.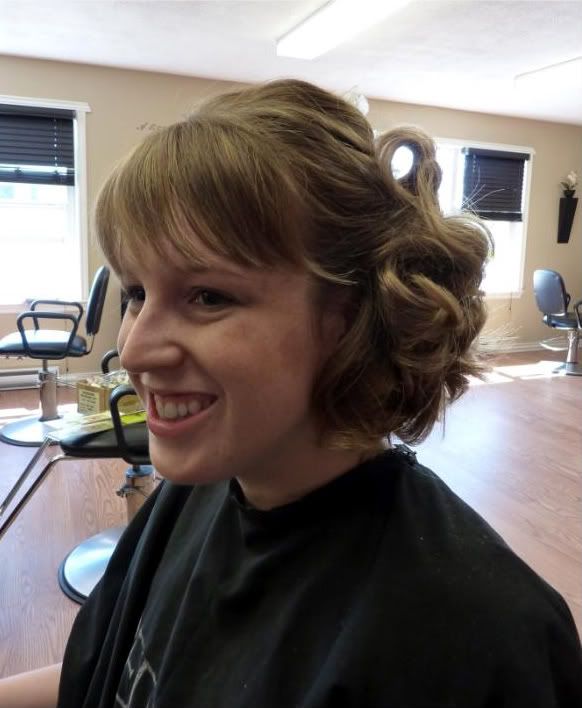 Then come the accessories!
(Bird cage veil and feather hair fascinator, both from Heavenly Gowns.)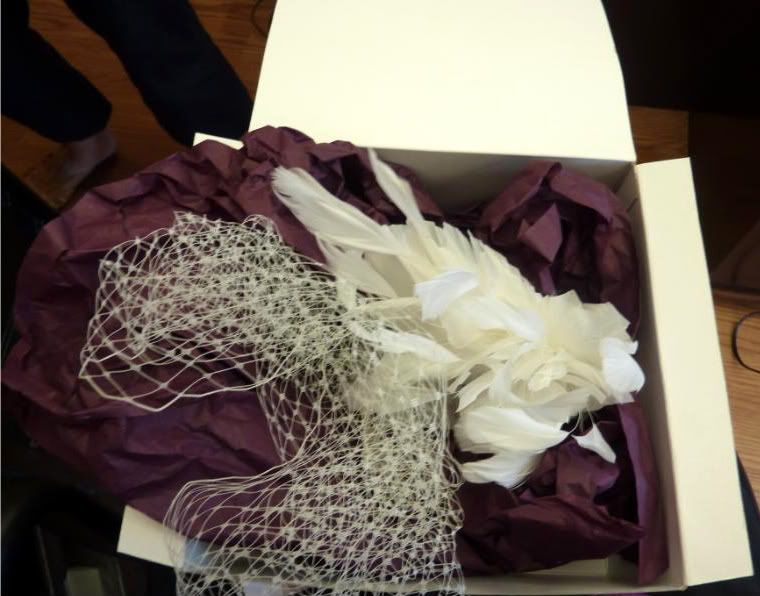 Finished product (on trial day)!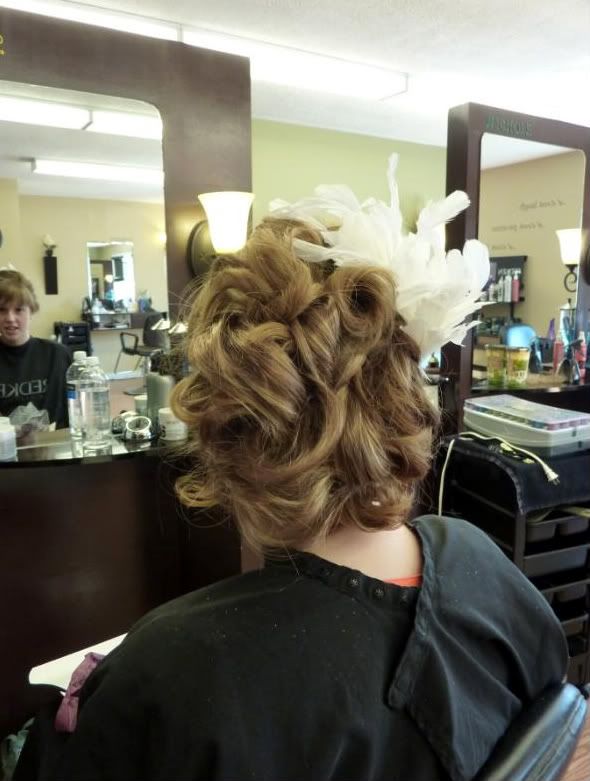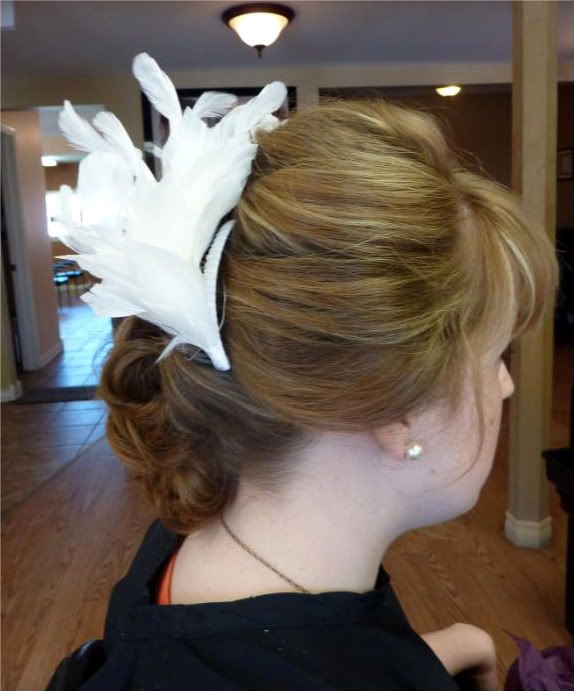 The final look for the wedding:
Thank you to Heather for doing such a terrific job with my hair (and for coming in an hour early the day of the wedding)! Coming up tomorrow: a sample of photos from our wedding day taken by friends and family- and a complete look at what I wore on my wedding day!
Tweet