Tweet
Now that life is starting to-
relatively
- go back to normal and I'm back to blogging, I'm also bringing my Friday feature back into the picture. To bring this week's blog posts to a close and kick off the weekend, I'm going to share with you 3 of the spots we had our wedding photos taken on our big day by photographer Lynette Mason (
Mason Photography
).
Since we had such an early ceremony at 1pm that Saturday afternoon, that left for plenty of time for photos before the reception at 5:30pm. I was really pleased to say, we actually made it back in plenty of time to greet our guests as they came in the door at the Lily Lake Pavillon- the location where we hosted our dinner and dance.
Here's where we were after the vows and prior to the big party:
1. Outside of Our Lady of the Assumption (Catholic Church, Lower West Saint John)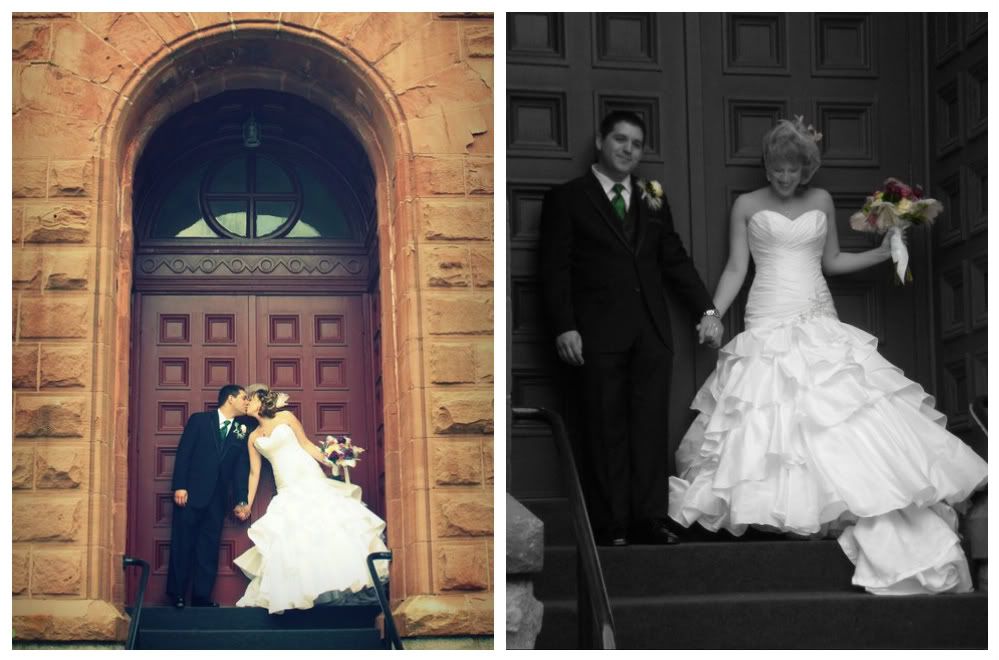 The photographer also snapped some group photos outside of the church following the ceremony.
2.
Martello Tower (Lower West Saint John)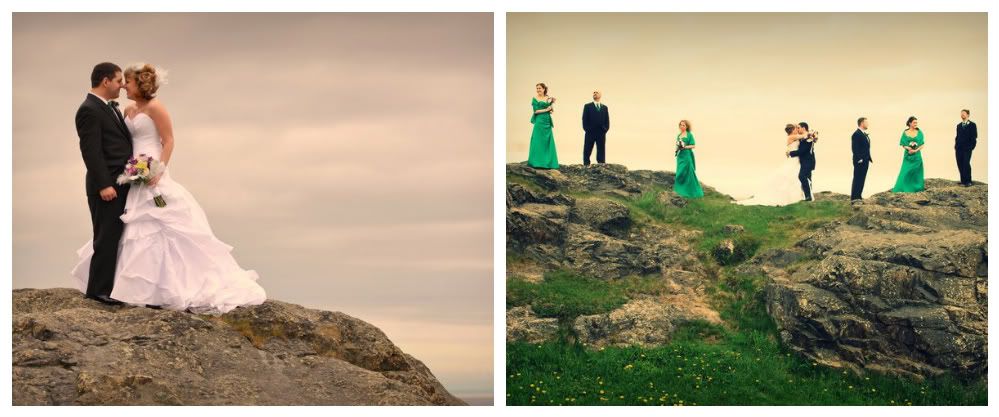 Also taken at this location: family shots at the base of the hill & group photos in front of the actual tower.
3.
Uptown Saint John (around Kings Square & random alley off Charlotte Street)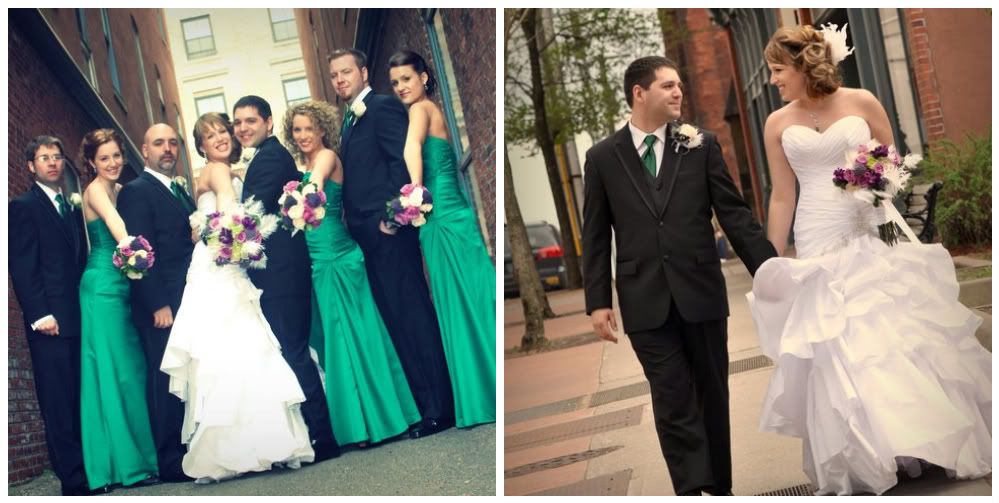 We got some really fun photos uptown: walking along the street, huddled in the alley, climbing on top of stone walls & ledges!
Hope you all have a wonderful weekend! See you Monday!
Tweet