Tweet
Hello Maritime Shopaholics!
My name is Louise, the girl behind
Fifth Sparrow
, and I was so excited when Chelsea asked me to write a guest post for her while she's off getting married! She's such a sweetheart and always dresses in the prettiest outfits, so I decided that I would try my hand at creating an outfit that's as cheerful as her! Plus, I have a pretty huge weak spot for anything striped, so it's not hard to twist my arm into wearing my favourite shirt!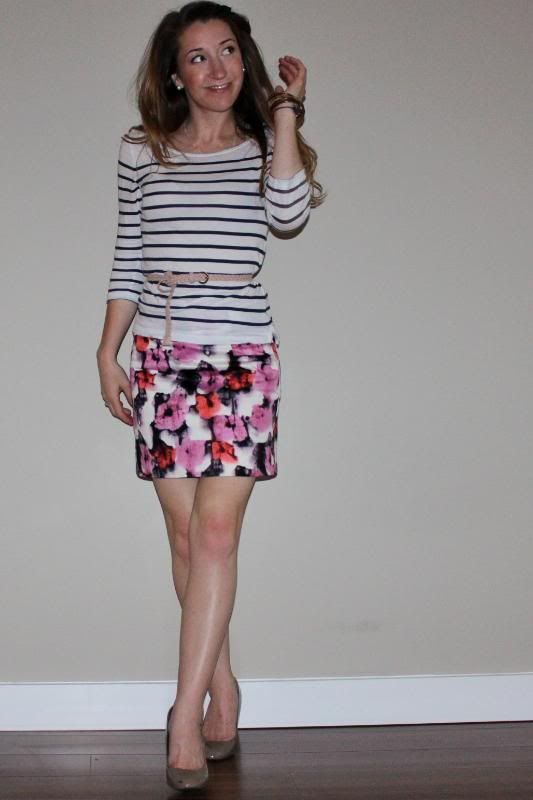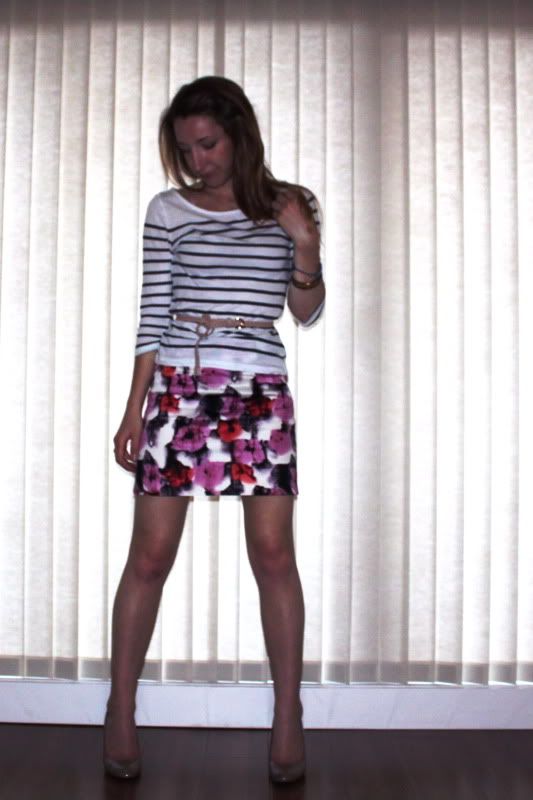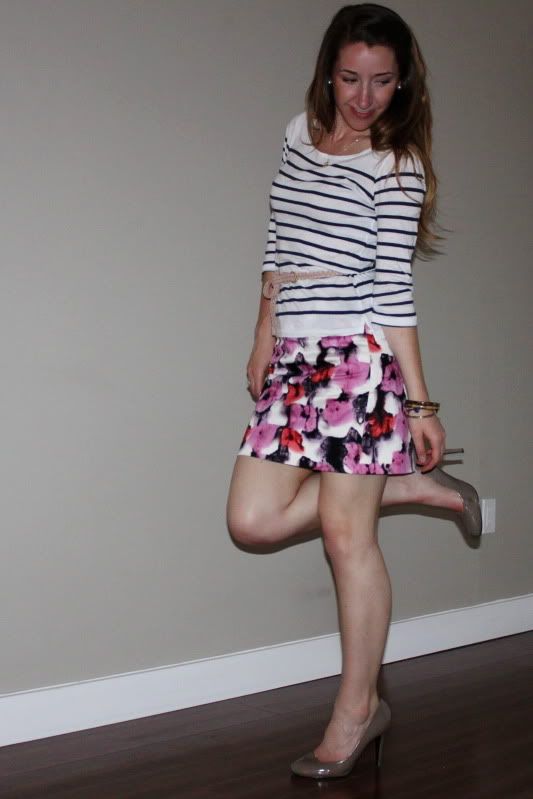 Outfit Details: Striped Shirt- H&M, Floral Skirt- J.Crew, Nude Heels, Pearl Earrings and Pink Belt- Aldo, Assorted Bangles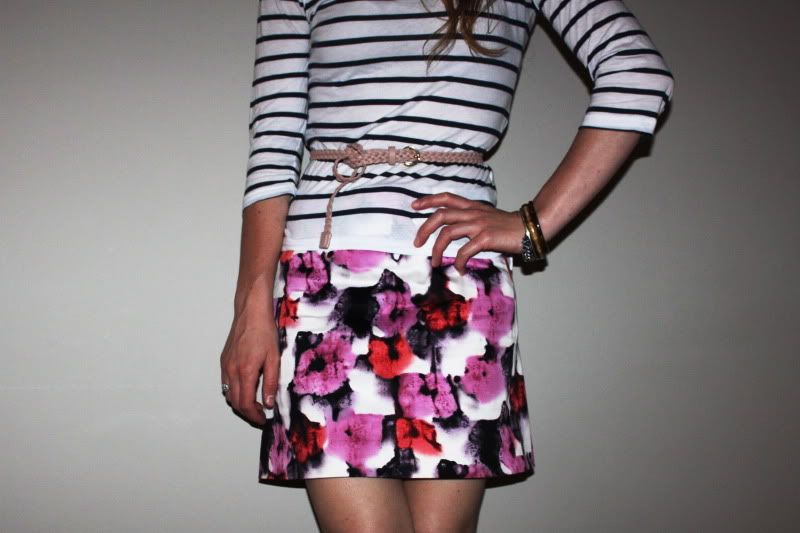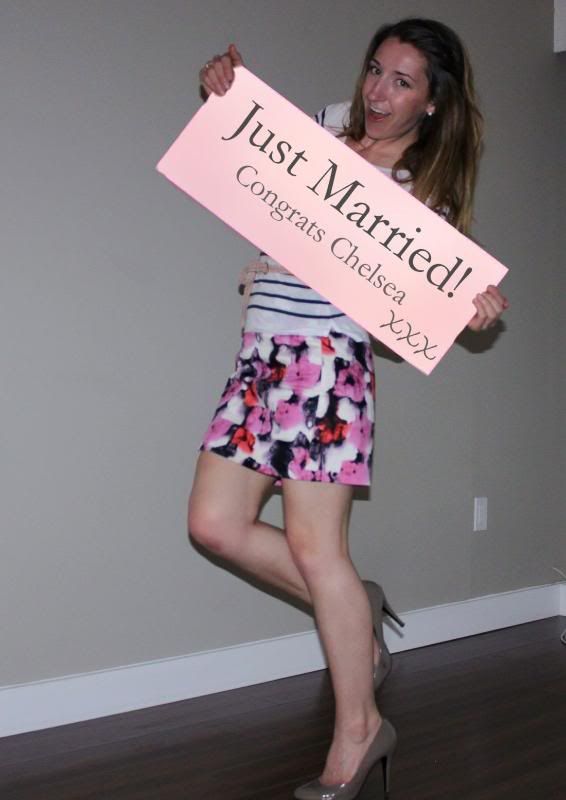 And the verdict? Dressing cheery actually works! I was kinda stressing from moving and living out of a suitcase, but I gotta say, I felt pretty chipper in my stripes and florals. I think you're on to something here Chelsea!
love (and an extra hug for the beautiful bride!)
xxx
P.S. come visit me at
Fifth Sparrow
, I love seeing pretty new faces!
Tweet