Tweet
Last month I launched a giveaway in partnership with
The Urban Shoe Myth
, located in Uptown Saint John. The contest kicked off on May 4 with a great response- thank you to all the wonderful ladies who participated and shared your favourite shoes and brands! The contest closed last week with a total of 250 entries!
Thank you for being so patient in anticipation of who won the
$100 gift certificate
, kindly provided by Shelley of The
Urban Shoe Myth
. As they always say, the week before your wedding can be madness- and mine was no exception! Amongst dealing with last minute planning and organizing the finer details, unfortunately I was in a car accident the day of my bachelorette. Thankfully, I was ok, but my car was totalled when another driver cut me off, leaving me no time to hit the breaks. The aftermath was just some extra work I had not been anticipating with a week to go until my wedding! In the end, we had a beautiful day and an awesome time (look for photos from the wedding on my blog next week)!
So without further ado, I'd like to announce the lucky lady who now has a $100 credit to go shopping for a new pair of beautiful shoes from
The Urban Shoe Myth
....
Congrats Laura! I'll be emailing you later this evening to let you know how you can claim your prize!
Thank you so much to all who have entered, read and support my blog- you are all so great and incredibly sweet! And a huge thank you to The Urban Shoe Myth for this wonderful prize. Last week I dropped off a little something to Shelley to express my thanks...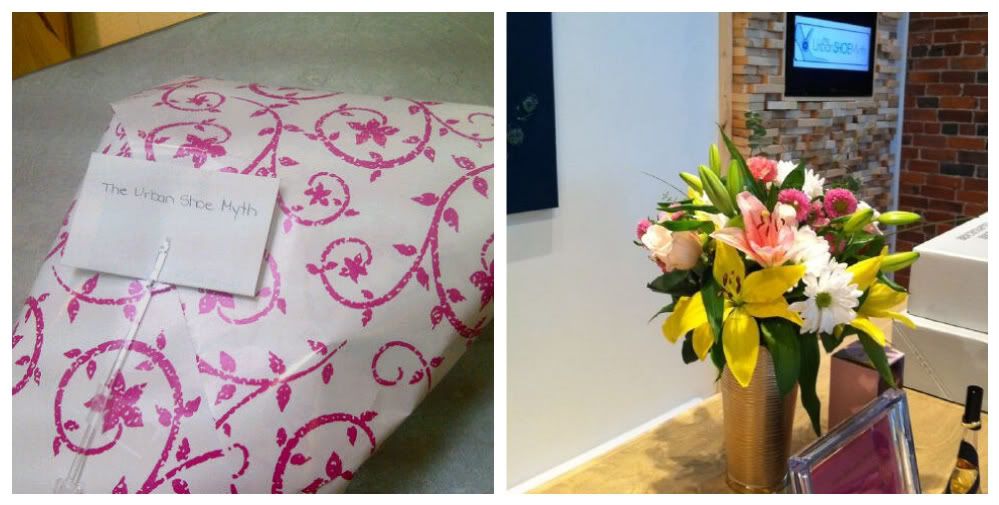 Tomorrow I'll post the poll results and the popular choices in brands and shoe specifics. Tonight I'm heading uptown to the
White Room
for the
Uptown Saint John
Live Life Awards!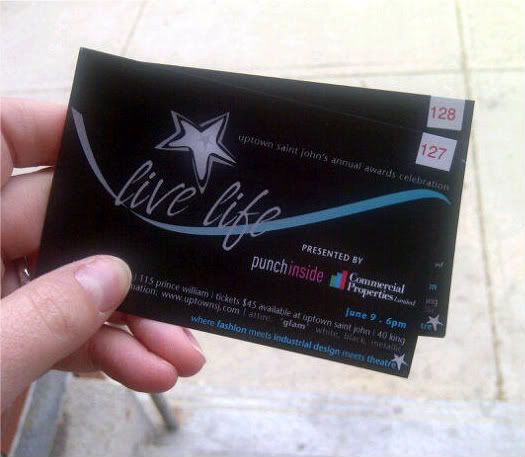 Tweet