Tomorrow I turn 26 years old. Last night we had a gathering at the house with friends to celebrate my birthday. In Friday's post I shared pictures to give a sneak peek for the patterns of 2 dresses I was trying to decide between to wear for the occasion! In the end, I chose:
The reason I went with this dress (over the pretty rose patterned one) was because it reminded me of birthday cake! So what better dress for a birthday party?
People came over to the house for drinks and DQ ice cream cake! We socialized for a few hours and then called cabs to head uptown to O'Learys for dancing and a few more bevies. My drink of choice that evening to go with my birthday cake dress- margaritas! (Because they are always a festive choice!) I had a fabulous night with great friends!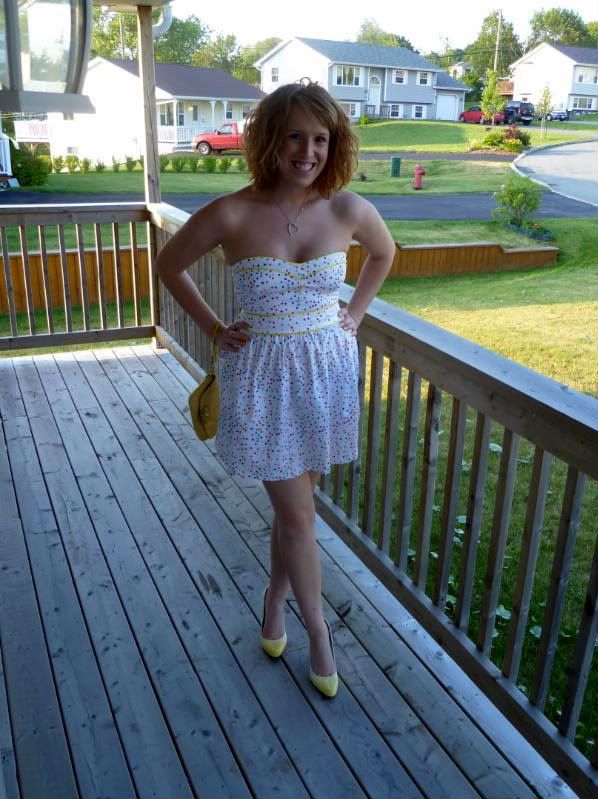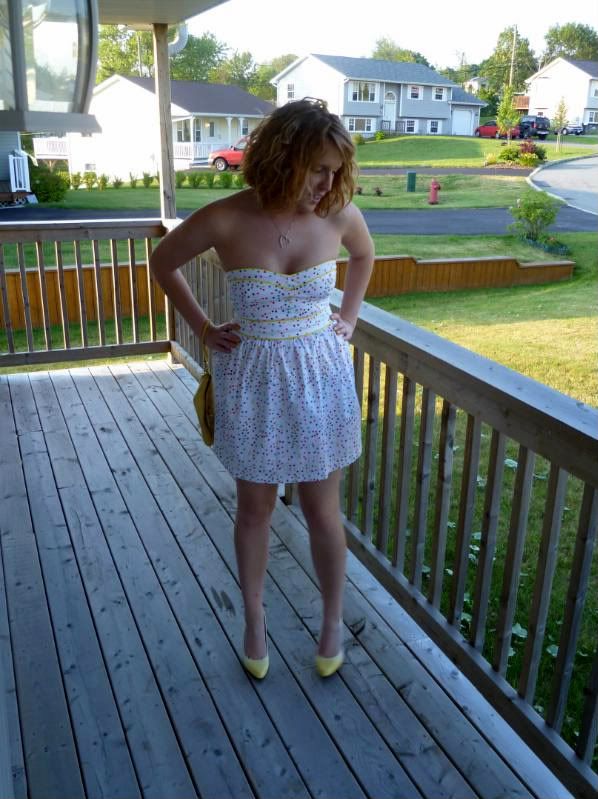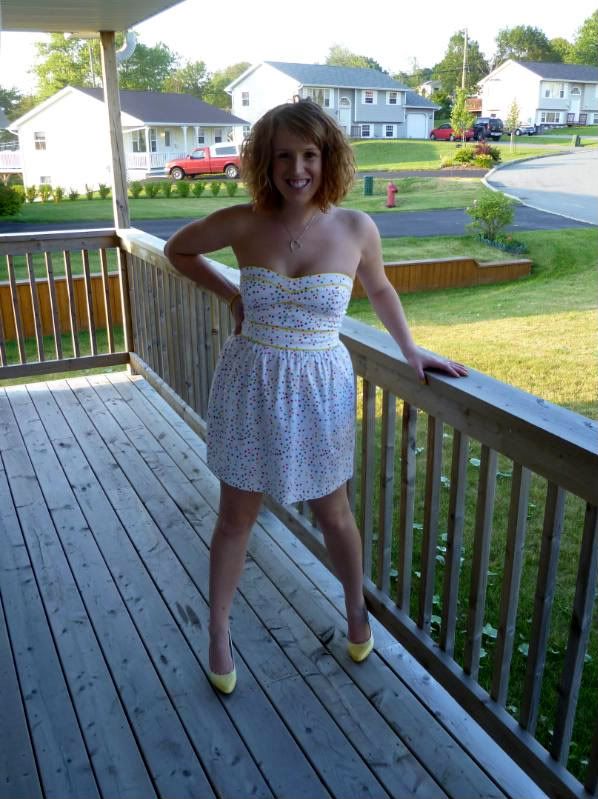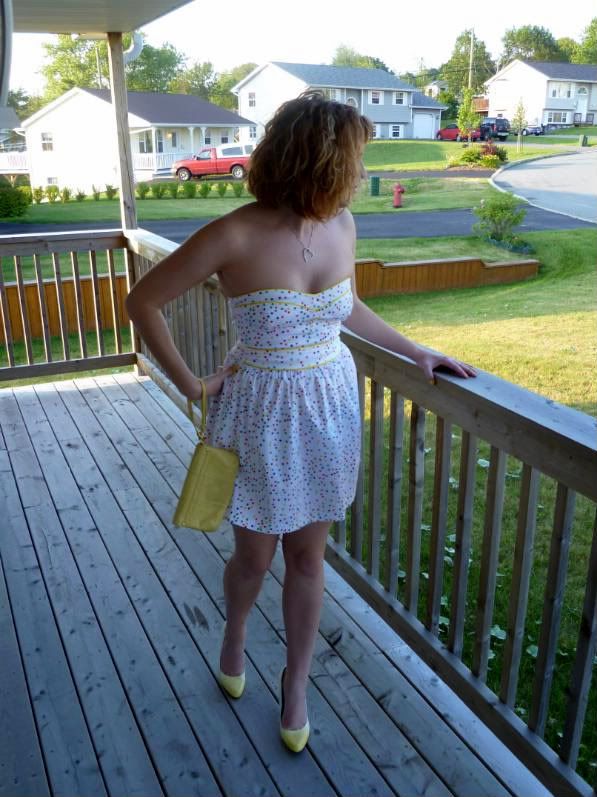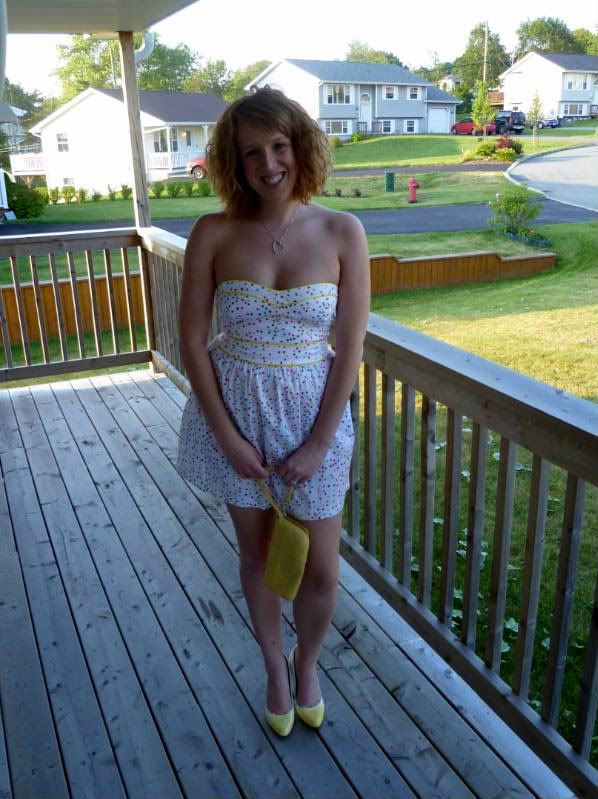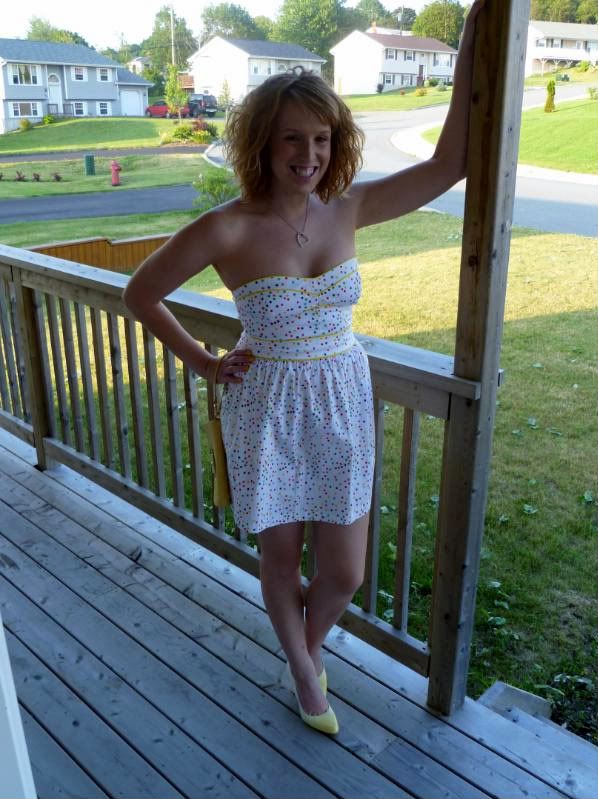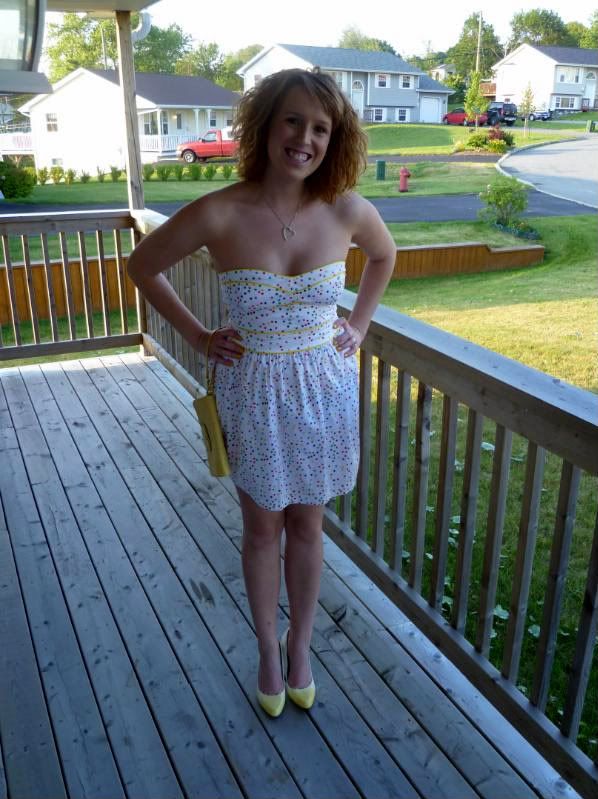 The Outfit
We were sitting on the deck early in the evening when I received an awesome gift: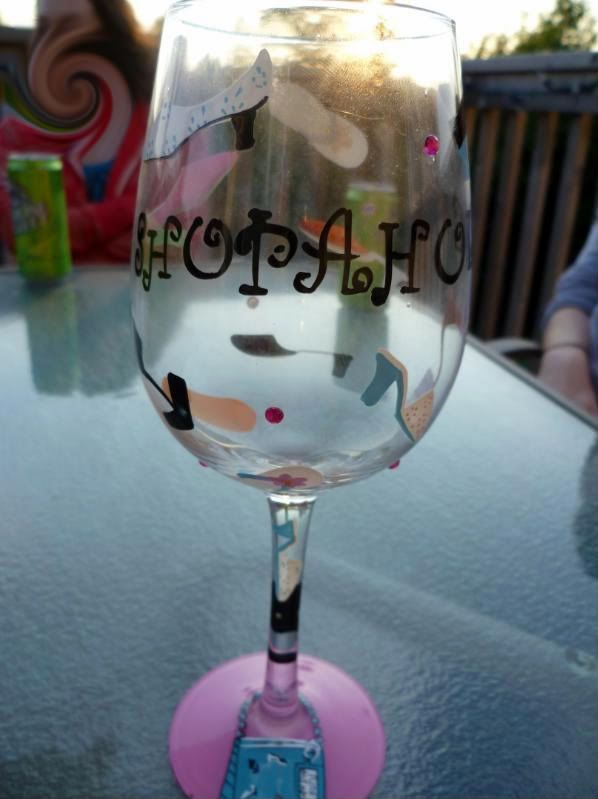 a "shopaholic" glass!
Too perfect.
And then I traded in the traditional margarita glass for my new glass!