Sweet Pea
owner Johanna Galipeau has opened a second boutique in downtown Halifax, titled
Twisted Muse
. An article on
The Coast's website
has identified the shop as Sweet Pea's "alter ego". The store just opened its doors last Monday above Mills on Spring Garden Road. I was looking forward to checking the store when I was in Halifax this past weekend (for my friend Marielle's bachelorette party).
In the front doors of Mills, and up the stairs you will find
Twisted Muse
's assortment of edgier and more casual pieces. (While I'd call Sweet Pea the girlier, dressier version to its sister store.) You'll find the likes of
BB Dakota
, lovelygirl,
Alternative Apparel
, and other great labels. Service was helpful, friendly, and best of all- I encountered a no tax special that day! I loved most of what she had in store and took half the store into the dressing store with me to try on...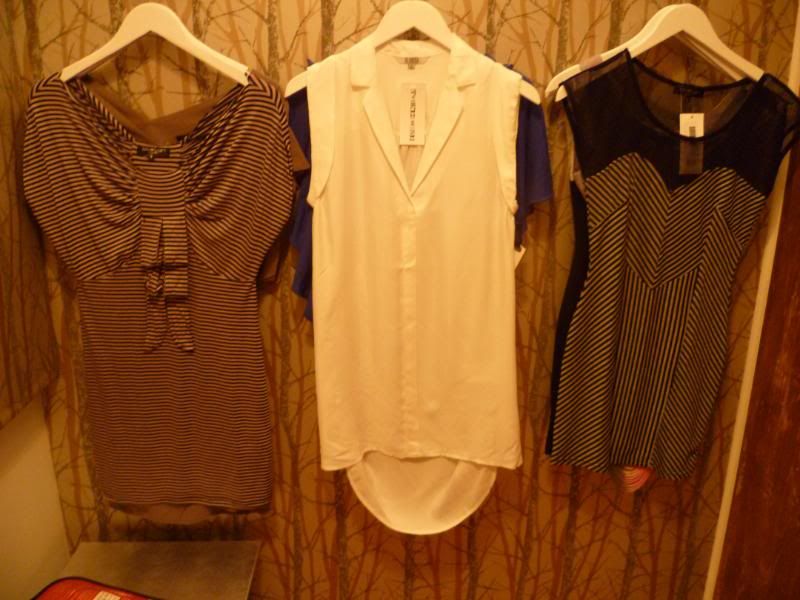 The decor is lovely and the dressing rooms (as you can see above) almost seem like you are within a forest. The brightly lit store is a mix of rich wooden tones and edgy metal features. The clothing is organized in colour code and is a collective mix of flowly and form-fitting with interesting pieces of texture or eye catching patterns. Though the pieces are more casual and less delicate than those choosen for Sweet Pea, they definitately have a very feminine quality that is both trendy and stylish for those looking for a fabulous outfit.
There were so many pieces that I wanted to adopt and take home with me, but I settled on a lovelygirl dress (to be featured in my next post) that was appropriate for both work and play. I may not have been able to get to Sweet Pea (the gay pride parade made crossing to the other side of Spring Garden an impossible feat), but checking out Twisted Muse was definitely the high point of my shopping excursion while in Halifax.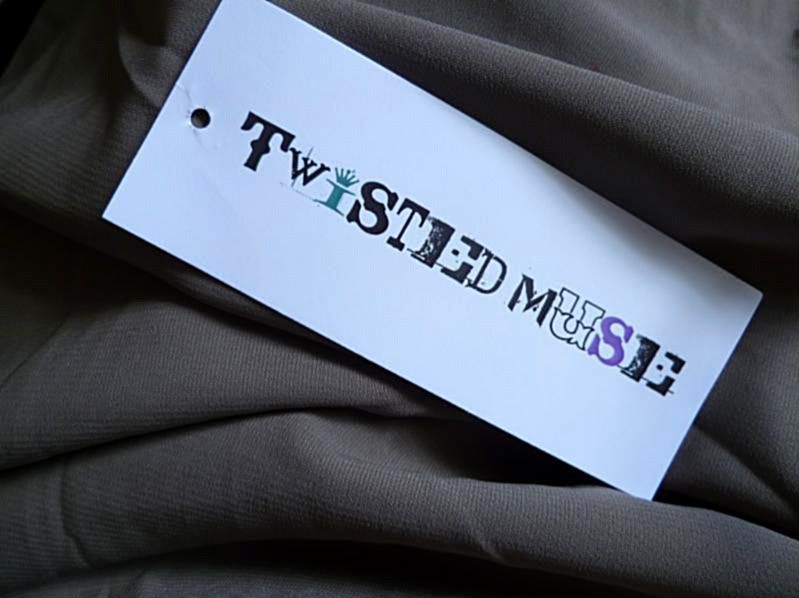 Check out the blog for Twisted Muse Boutique:
(You'll also find photos of the store's interior)