The days surrounding Canada Day this year was spent like most previous Canada Days....uptown, on a restaurant patio, beer in hand. On the last night in June, it was humid and foggy (but when isn't?). I had just gotten back late the night before from the roadtrip to Montreal to see Lady Gaga in concert (
amazing
! look for the upcoming post). I tried a new look for me on "Canada Day" eve, putting a
hat
on my head before going out to socialize with friends. Hats usually weren't my thing, trying to stuff this mass of hair under one! But I've been loving the straw fedoras and had to give this trend a test run. Another trial that was a bit of an experiment for me- one feathered earring. I saw a girl in trying on clothes
Bedo
on St. Catherine Street come out of the dressing room, sporting a blue feather earring. Now you might think this is an odd thing to peak my interest, but she really made it look cool. So I thought I've put my own spin on the look..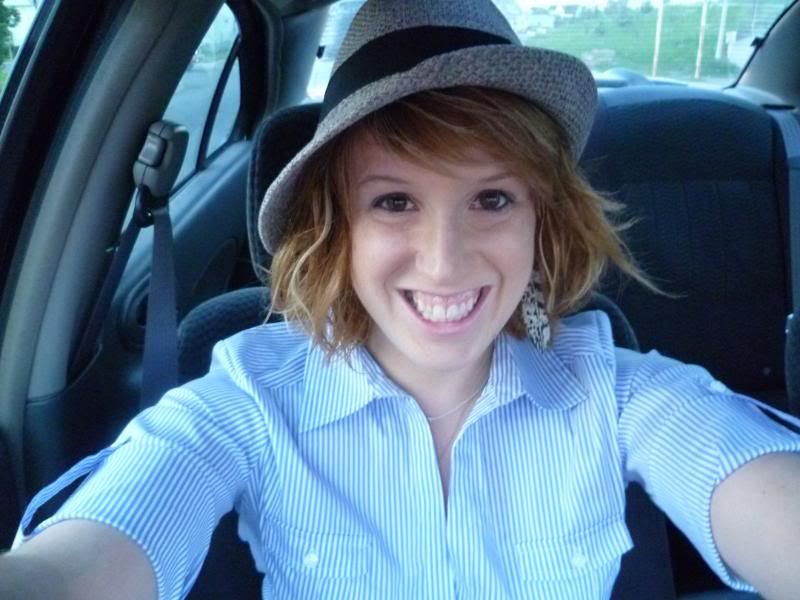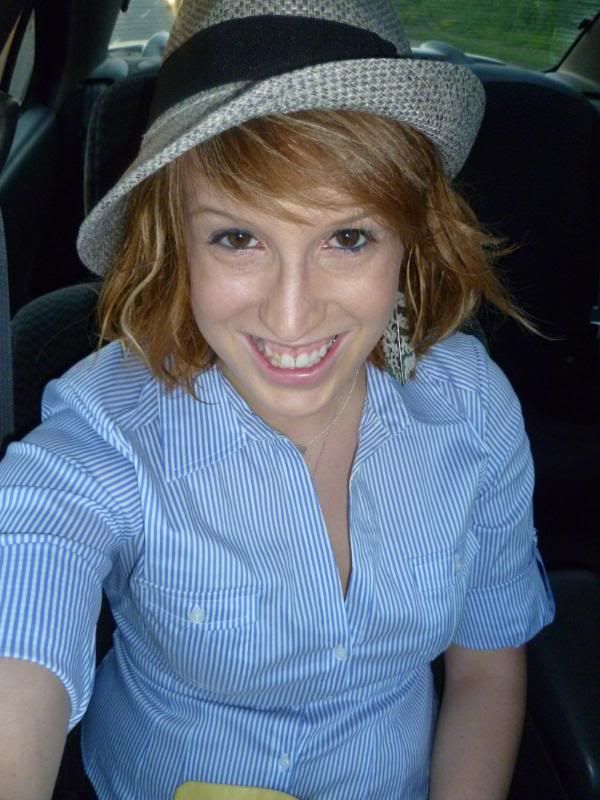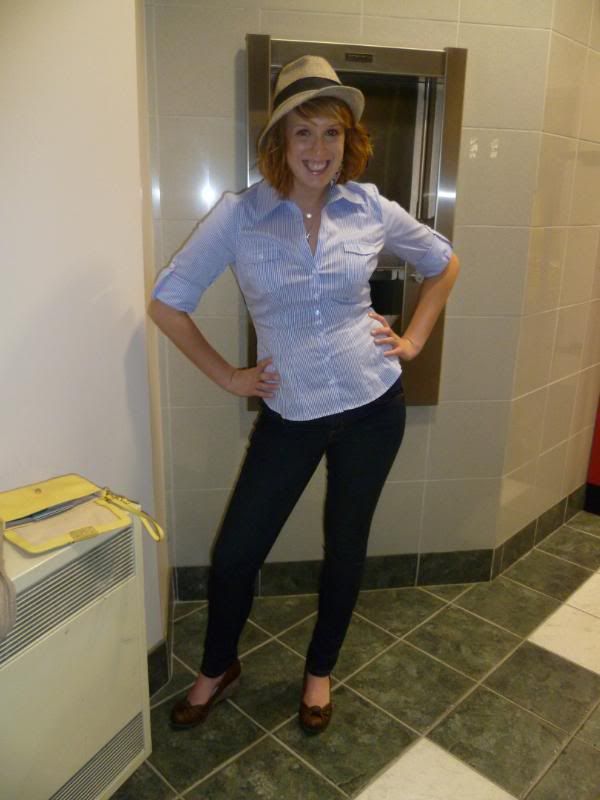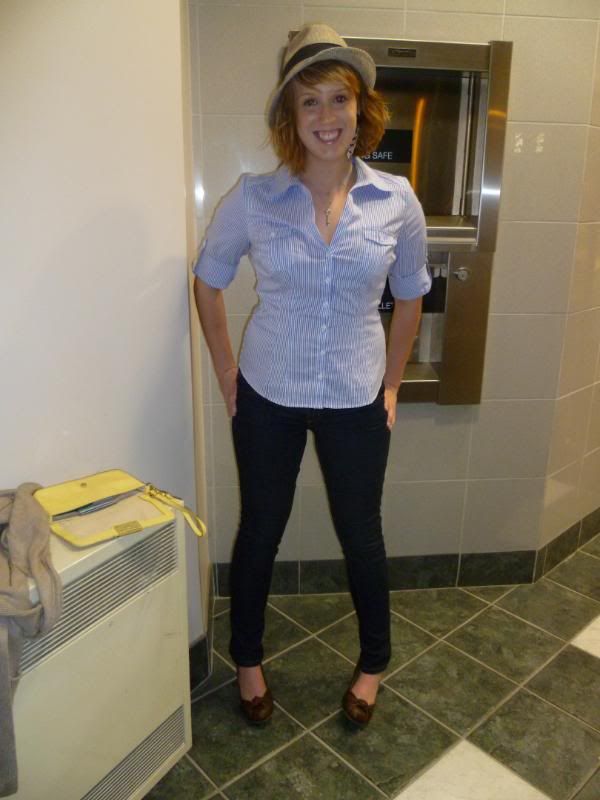 The Outfit:
Buying that hat was my first purchase from
Urban Outfitters
. Loved the store, everyone shopping there seemed to be sporting different variations of a hipster look. I got some great ideas right off the fellow customers!
Right now I'm sitting in Starbucks sipping on my non-fat, no foam, caramel, carmel macchiato prepping this post before I head over to
Je Suis Prest Boutique
to check out their
BB Dakota and Jack Fall 2010 Launch Event
. Stay tuned for what JSP and BB Dakota (one of my favourite labels) have in store for our fall wardrobes!