Tweet
I'm thinking with all the rain we've been seeing the last few weeks, mother nature owes me a sunny day come my wedding at the end of next week! (Knock on wood.) The countdown is on...so many things to do in preparation, but I'm a little all over the place in completing them. I'm just crossing things off my mental to-do list one thing at a time...as the day gets nearer, I seem to be hearing "what do you have left?" a lot more frequently (which I find a bit overwhelming!)- although I don't have any doubt it will all get done in plenty of time.
With the stress of planning this wedding as come much retail therapy. I'll admit it. It's sort of similar to the way I dealt with getting through grad school: I shopped to add a little balance.
On Monday I shared with you the new incredibly comfortable wide leg trousers I'm in love with (shall we say, the wide leg version of the jegging). On the same day, I picked up this pair of cropped white denim and come to find they were a perfect fit. Like most women, I have my own challenges finding the right bottoms, so when I find a pair I like they have to come home with me. So in the end, I just couldn't choose between the wide leg trousers and the cropped white jeans. My solution: I bought both of 'em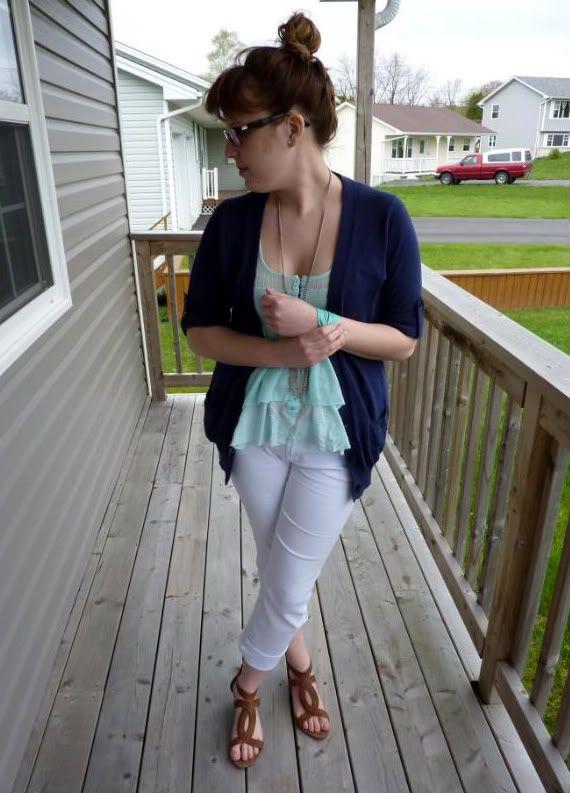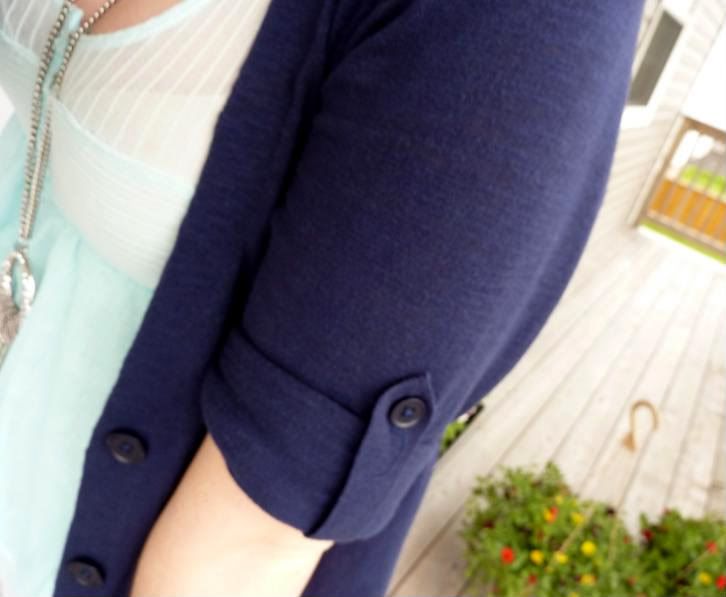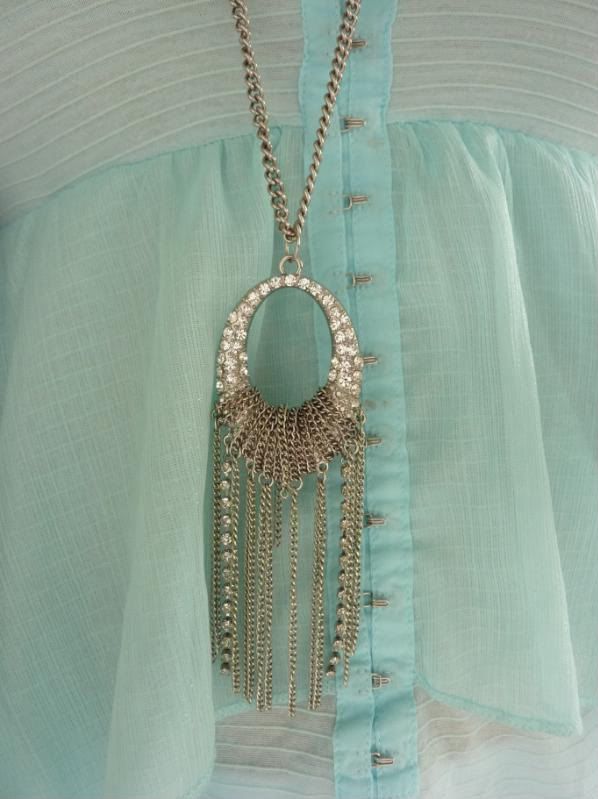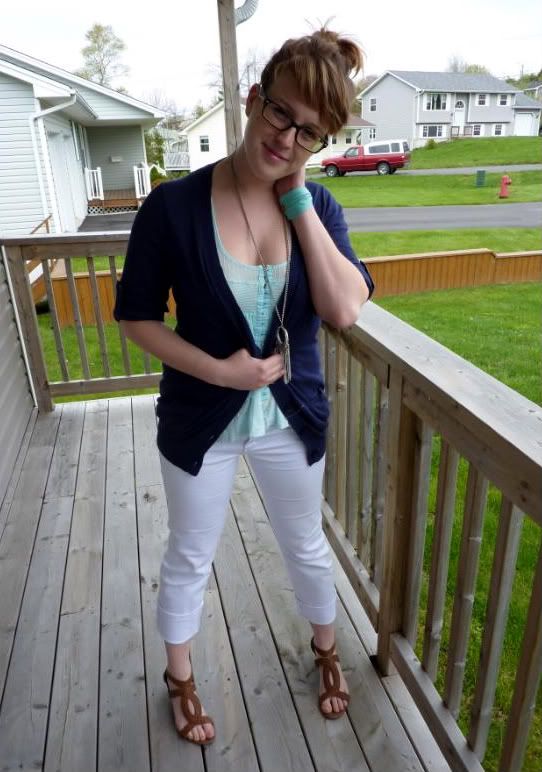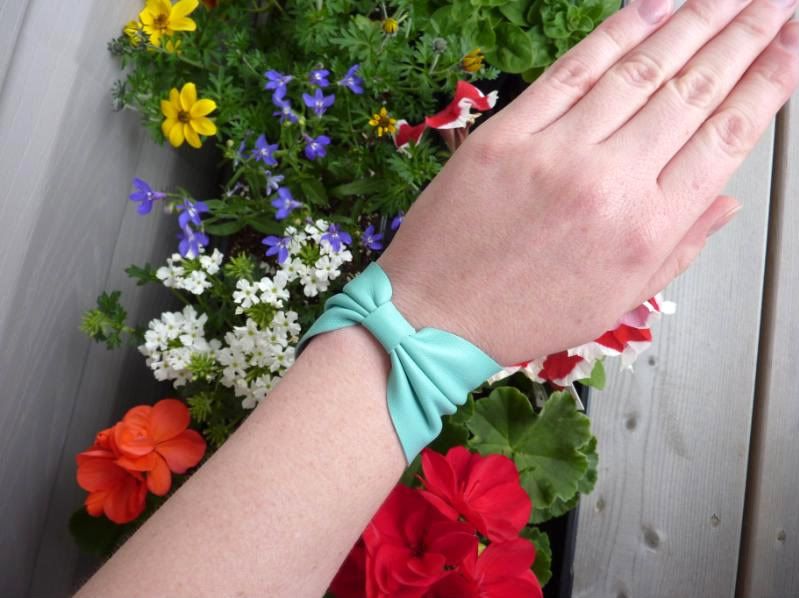 The Outfit:
Sweater: Joe Fresh Style (SJ, May '11)

Tank: Free People- Je Suis Prest Boutique (SJ, February '10)

White crop jeans: iT jeans- Je Suis Prest Boutique (SJ, May '11)

Sandals: Steve Madden- The Urban Shoe Myth (SJ, April '11)

Necklace: Forever 21 (Bangor, Nov '10)

Leather cuff: ESquared- Silver Daisy Designs (SJ, May '11)
I also fell in love with this leather cuff in robin's egg blue made by the lovely ladies of
ESquared Jewels
. These girls are some talented! I'm finding I seem to have an affinity towards pretty pastels and "Easter colours" this spring, despite the fact that they are not the most popular trending colours this season. Sometimes you just have to go with what you love!
Tweet