Tweet
Since the revival of 70's style, I've been seriously craving wide leg jeans. Not just a boot cut or flare with a fitted thigh- I wanted the real deal, but they seem challenging to find. Last Saturday I sat on the ottoman by
Je Suis Prest Boutique
's changing rooms watching and weighing in with my opinion as the Katies tried on pretty summer dresses. Then Joy, as she is oh so good at doing, holds up an item that she suggests I may like.
Although I had been determined to stay out of the changing room myself (because it all goes down hill from there!), I couldn't resist trying on these soft wide-leg trousers that mimicked denim. Essentially they were jeggings in wide-leg form: stretchy and comfortable. Of course, as soon as I got them on, they were as good as sold. As far as pants go, I've been a jeggings and skinnies girl for some time now, but I can tell you these are going to get plenty of wear within my wardrobe!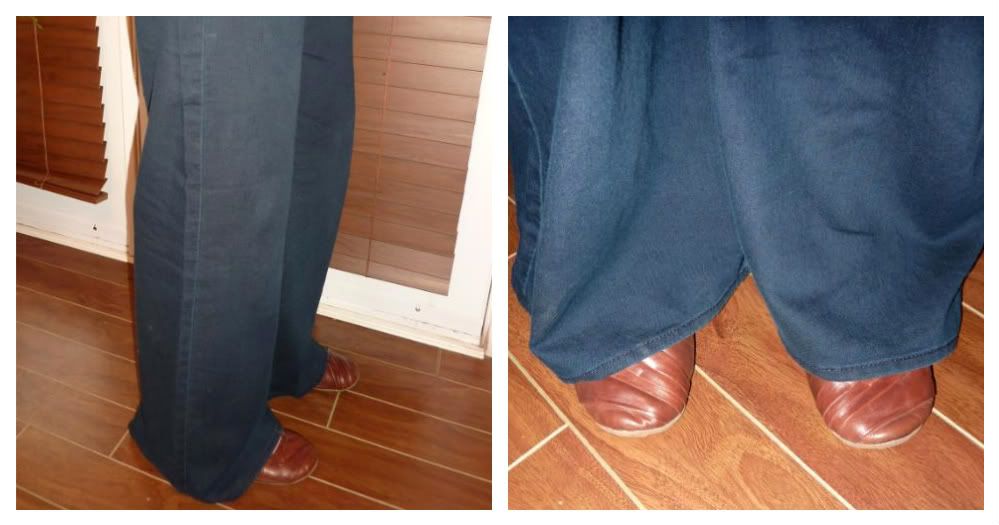 The Outfit
T-shirt: American Eagle (SJ, April '10)

Vest: American Eagle (SJ, Fall '09)

Trouser: !iT jeans- Je Suis Prest Boutique (SJ, May '11)

Shoes: Aldo (Moncton, April '11)

Necklace: Splurge (Halifax, May '08)
If you haven't gotten around to it yet, don't forget to enter
The Urban Shoe Myth Giveaway
! And for those of you who already jumped at the chance to win $100 towards a new pair of shoes, there's a
few more
ways you can gain
additional entries
!
Tweet