Tweet
I think all this rain we've been drowning in has finally paid off- because finally I'm starting to see leaf buds popping up all over the city! Which is good with my wedding is coming up in 2.5 weeks! I'd hate to see the only greenery be fake with our black and white garden party theme!
I wore this particular outfit on a busy Saturday: first for coffee and shopping uptown with the Katies, then I was off to
Charity Chic
in search of great finds, followed by a 3 year old's birthday party, and finally a dinner and movie date with Tabor.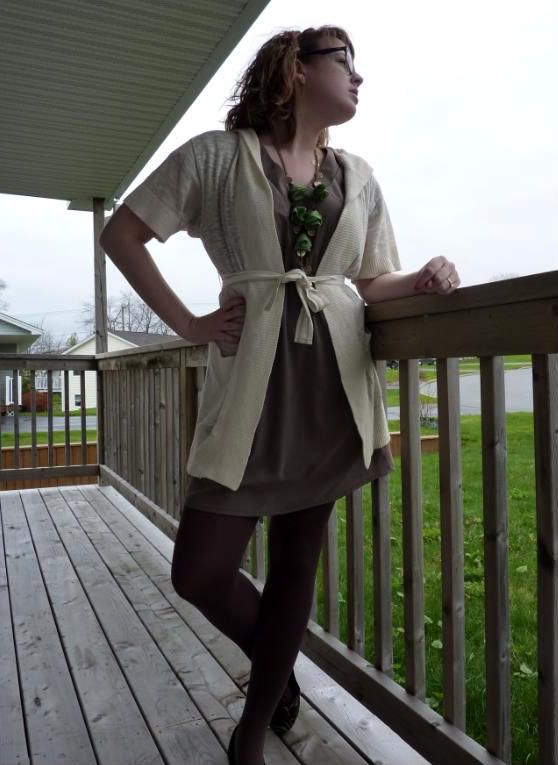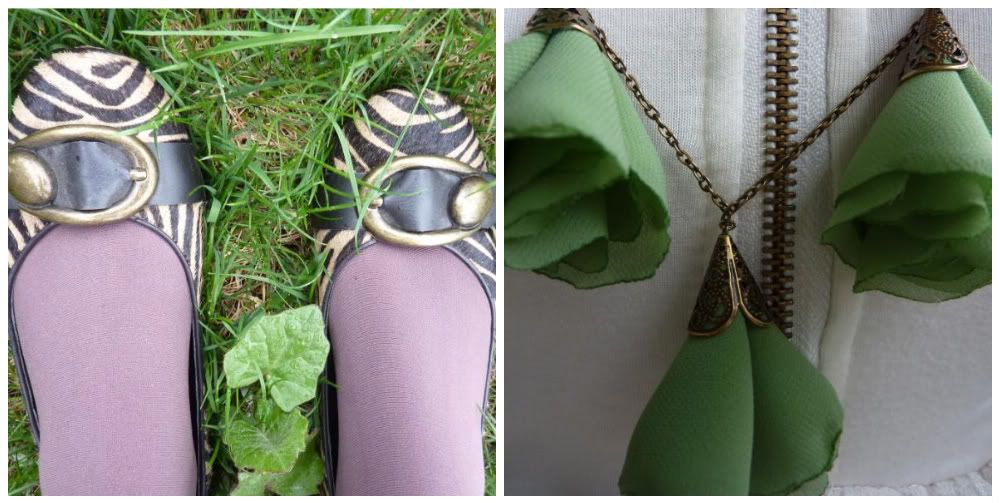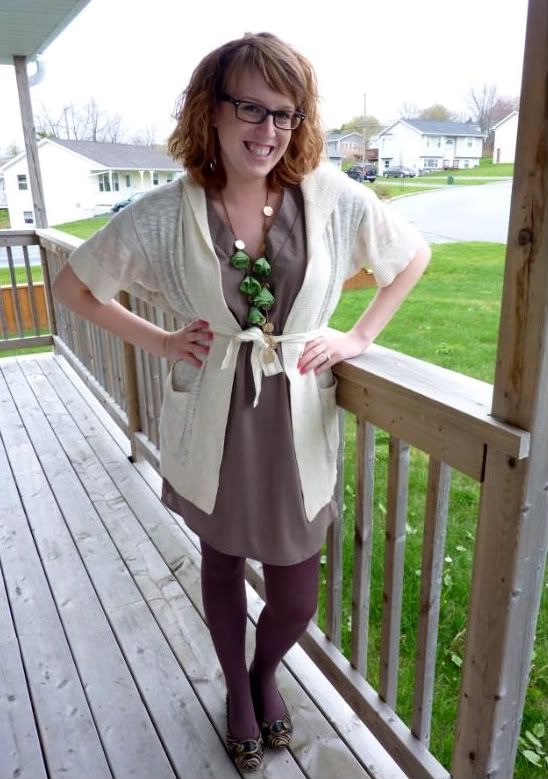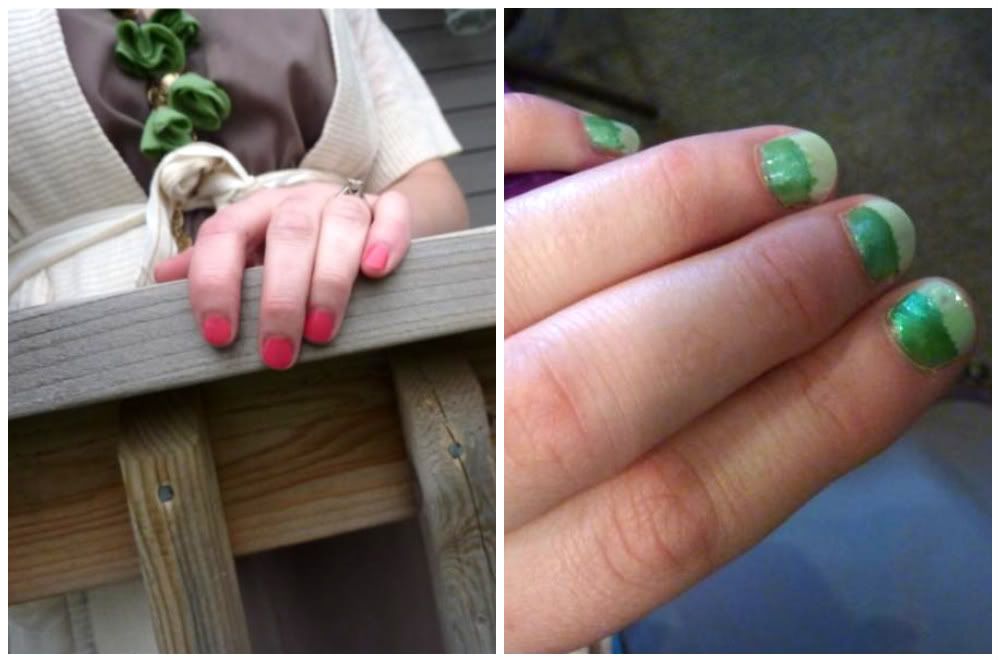 (Left) Pink OPI nail colour I had painted at Charity Chic.
(Right) Two shades of green nail colour (OPI Gargantuan Grape & Inglot 320) from early in the day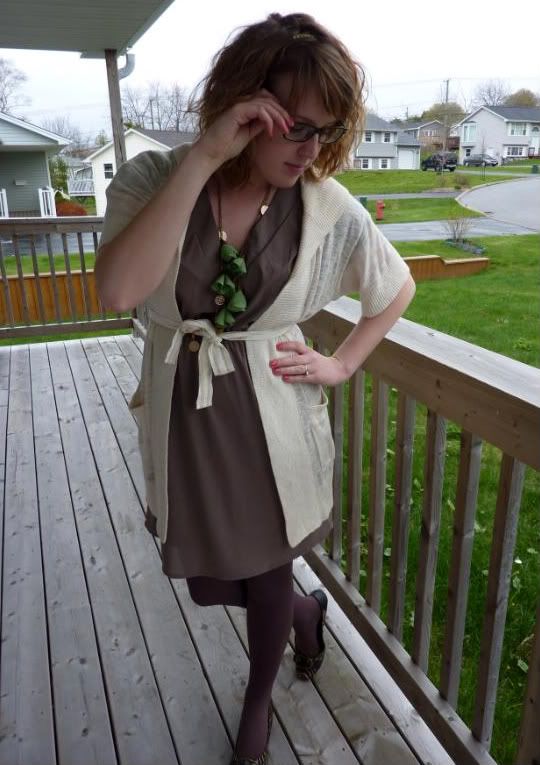 The Outfit
Dress: Lovelygirl- Twisted Muse (Halifax, July '10)
Sweater: Abercrombie & Fitch (Bangor, Nov '09)
Tights: We Love Colours in Mocha (ordered online, March '11)
Shoes: Nine West (Freeport, Nov '10)
Headband: Splurge (Halifax, Fall '09)
Gold necklace: Banana Republic (Freeport, Nov '10)
Floral necklace: ESquared- Silver Daisy Designs (SJ, May '11)
When I went to
Silver Daisy Designs
last week it was actually to look for a necklace to go with my ensemble I have picked out for my bachelorette coming up- however the new stash of
ESquared Jewels
caught my eye and I easily fell in love with a couple pieces. It took me longer to decide on what I had actually come for while this green floral Esquared piece was a no brainer. I just love the look and feel of what Erin and Emily create.
Remember I said to stay tuned to a special announcement on how you can gain yourself a few more entries into the
Urban Shoe Myth Giveaway
? Check back at noon today for more details!
Tweet