Have you heard about the charity event that has women emptying their closets in the masses? Maybe you've heard about two ladies I know running around the city filling up their cars with gently used clothing, shoes, and purses? Dominique and Emma have been picking up donations left, right and center- I transfered my 2 large bags this afternoon into the back of Emma's little red car.
Event planner Dominique Leger (
Red Hot Events
) has had plans for this little shopping extravaganza for a few months now and this Saturday is the day! All of these gently used goods will be part of a special sale this Saturday, May 14, with a part of the proceeds going to Romero House! It's like a clothing swap- and you get to invade the closets of multiple Saint John women all at once! Click the photo below to check out the event on Facebook: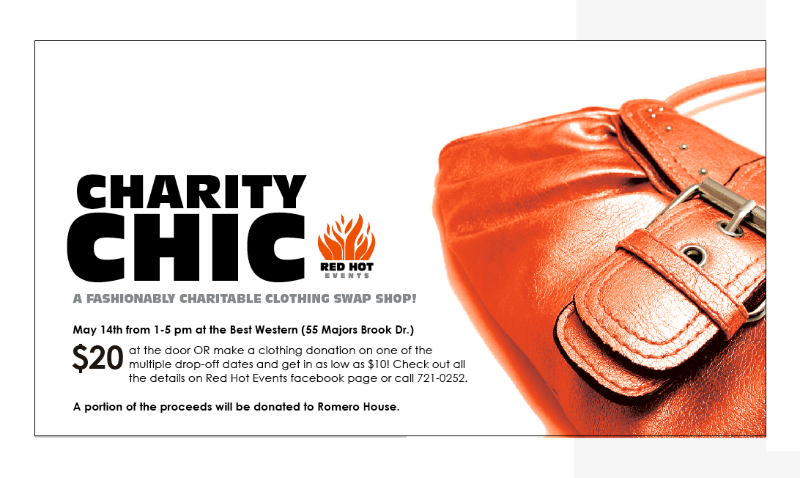 Can you still shop if you don't swap? Of course! You can get in on the goods for the $20 entrance fee (that is going to a good cause!)- and if you have made a donation, the fee is dropped to half (only $10). Your ticket gets you Swap Shop dollars to spend for an afternoon of shopping with your gal pals! It's like getting Monopoly-like money to get to spend elsewhere than on Park Place! (You can always replenish your wallet with more Swap Shop dollars if needed!)
I took this opportunity to really thin out my closets and pass up those items I haven't worn in a while. I've been better at purging over the last couple of years and realizing that if it doesn't fit or if I haven't worn something in months (unless it's a special occasion dress!) that it's time for me to find those items a new home. I've finally faced the facts- I can't resist some good retail therapy, so there are always new garments coming in. Like the motto of our Rhoda sales- it's out with the old and in with the new!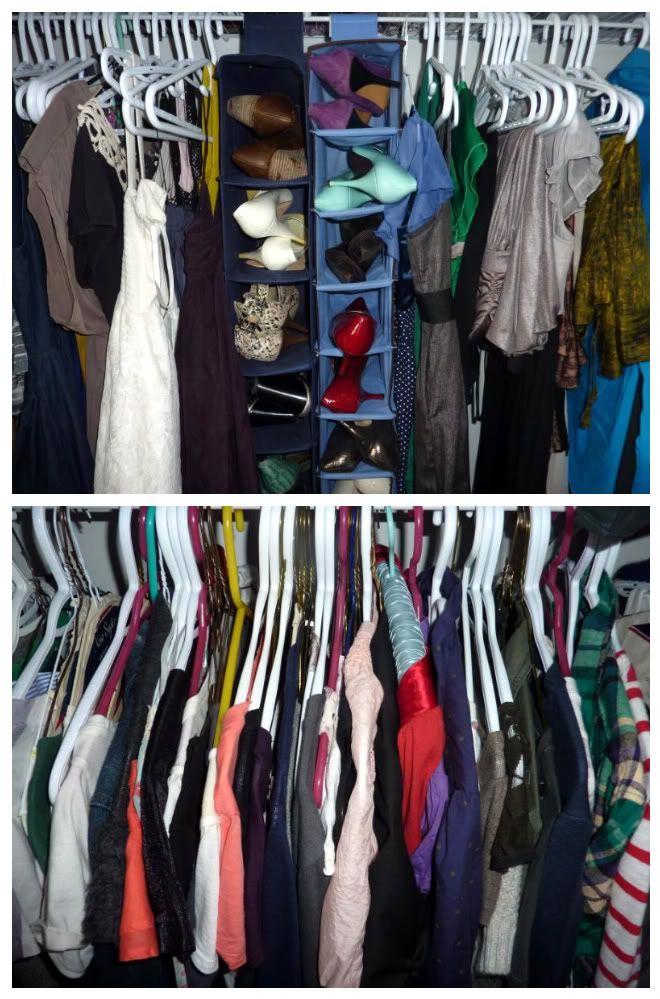 And here's just a little sampling of what I pulled...
Pants: R&W Co. trousers, Banana Republic white dress pants, LaCoste jeans, mulitple pairs of Mavi jeans

Tops: Club Monaco blouse, Kenneth Cole short-sleeved jacket, Kensie tee, R&W Co ruffled tank, Abercrombie & Fitch shirt dress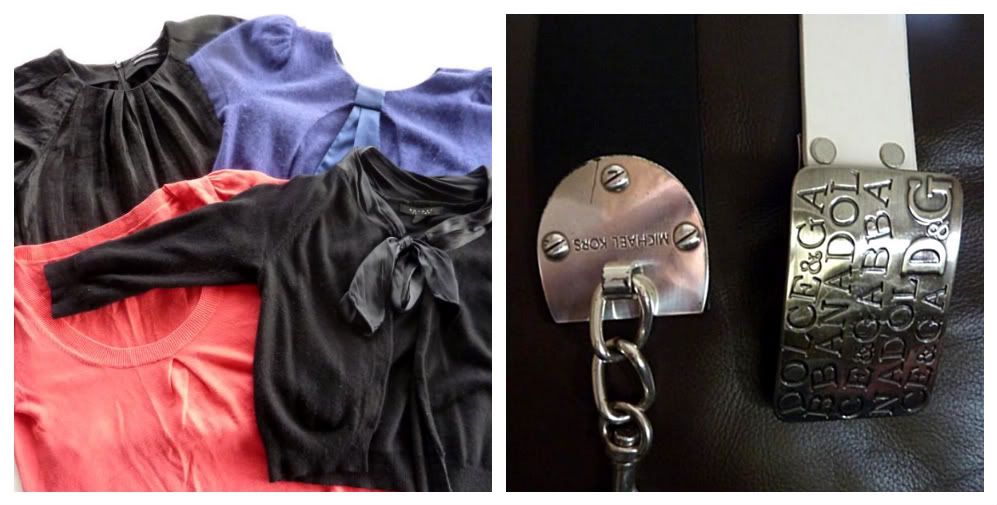 Tops: Club Monaco top, French Connection sweater, cashmere sweater from Aritzia, Nougat London cardigan

Belts: Michael Kors and Dolce & Gabbana
So if you want to donate from your closet, there are still drop-offs scheduled for this week:
Tonight (Wednesday) 8-8:30pm @ KBM Community Center in Grand Bay

Thursday 4:15-4:30 @ Quispamsis Elementary School parking lot

Friday 4:30-4:45 @ Islandview Elementary School by the playground
Be sure to contact
Red Hot Events
if you have items to donate but can't make these locations/times!
Be sure to tell your friends and I hope to see you Saturday afternoon!
Tweet