Saturday night, a friend of Shauna's (as well as a fellow OT), was in town and our presence was requested to come show her a good time in Saint John! Bottled of wine were consumed and then we were off to- (where else?)- O'learys!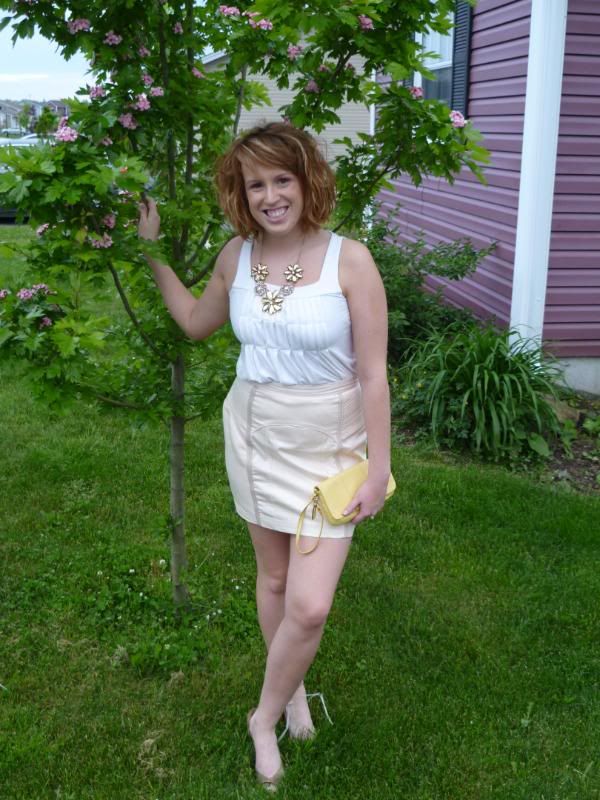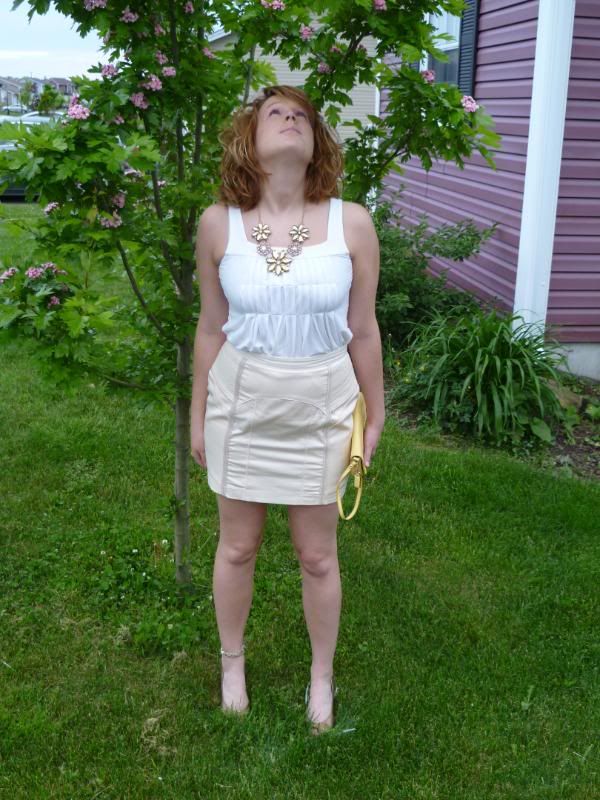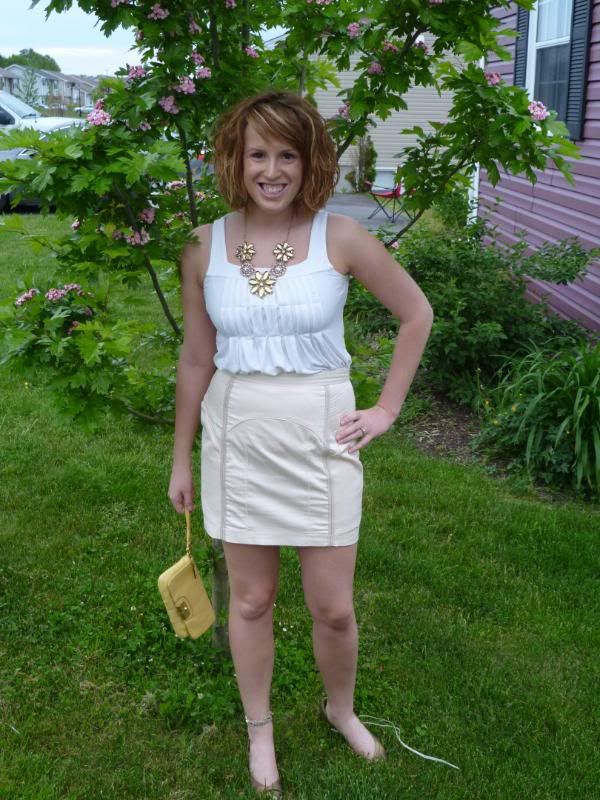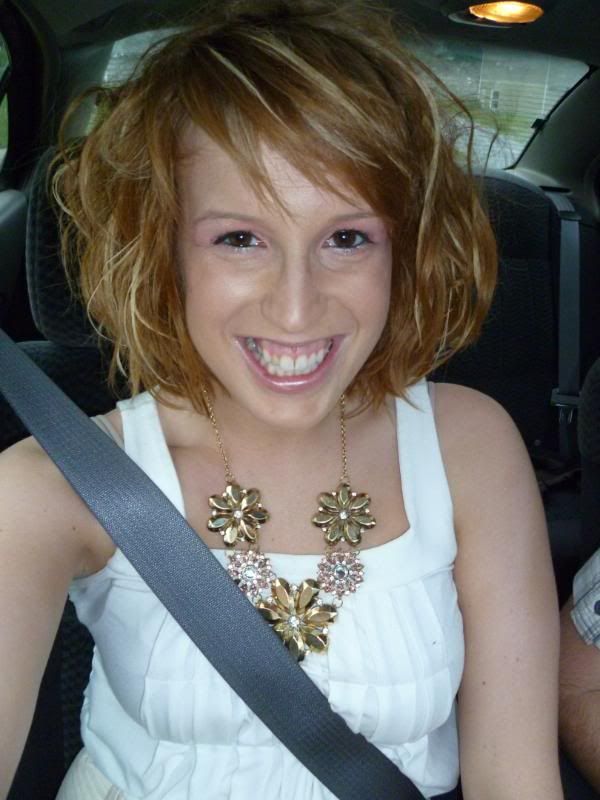 The Outfit:
White tank- Kenneth Cole- TJ Maxx (Bangor, Oct '08)

Pink skirt- H&M (Toronto, June '10)

Flower necklakce- Aldo Accessories (Toronto, June '10)

Bag- Coach (gift, April '10)

Gold shoes- Nine West- Winners (3 yrs ago)
I love this new soft pink skirt I got from H&M (for only $34 I might add)- very feminine, although its a little big in the hips, but I still love it! I am wearing heels in these pictures- the heels, however, are hidden by the grass.