This would be a follow up to my last post. So what did I did I score in my shopping marathon? I kid you not, I was speed walking...that is a lot of floors with a lot of stores! So much shopping to accomplish and so little time! One saleswoman in MAC said I looked like I was on a mission! haha. And right she was.
While in MAC, I picked up another bottle of brush cleaner (unexciting) since I was running low. I had zipped into the store and found a staff member ASAP requesting the bottle right away so that I would not be tempted by the rainbow of colours in that store. But, as it so happens, the line to the cash was moving incredibly slow and I had time to spot a coral-peach shade on another staff that I had to have.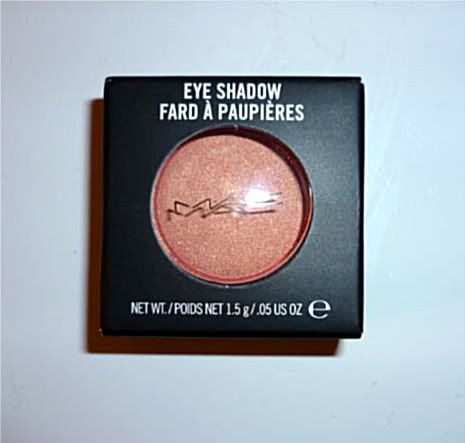 Shade: "Paradisco"
I decided a coral or, as they called it, "sorbet" top with gold buttons from
French Connection
. This pretty cotton shirt was on sale for $29.99.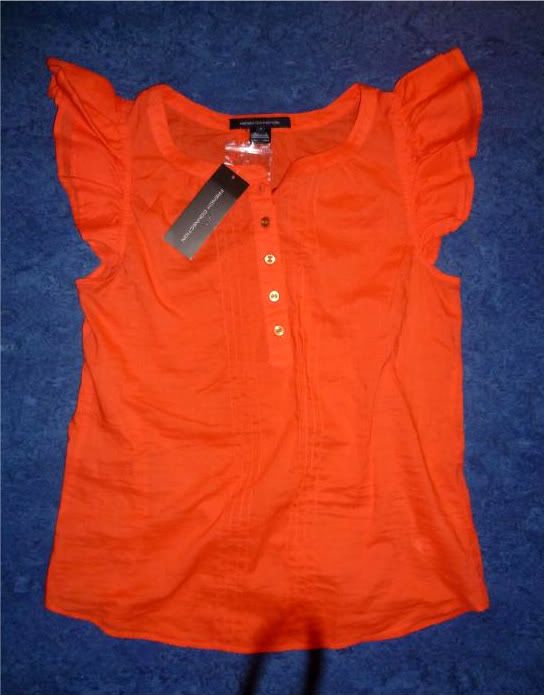 Kristen & Jan's kitchen floor makes for a pretty good back drop, eh?
Also from French Connection, I grabbed this "island green" scalloped leather belt. These purchases are of the two colours I'm loving right now: softer shades of green and coral shades.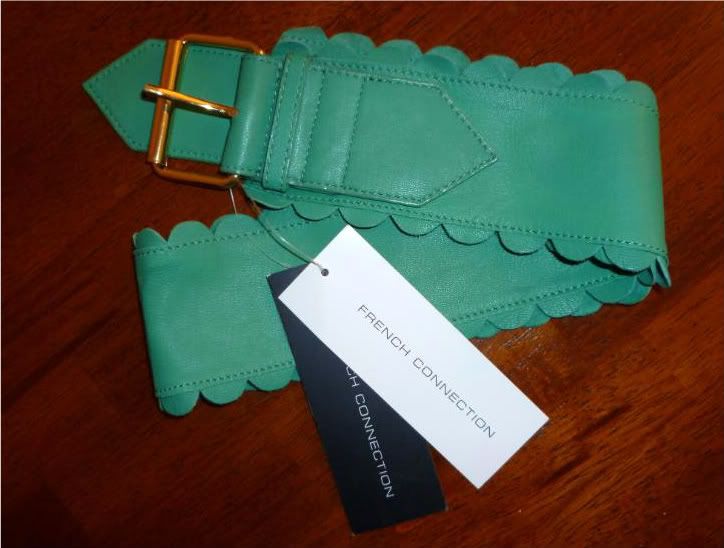 I did get an item that was specifically off my wish-list: a military shirt. This one snaps up the front and is from Mango.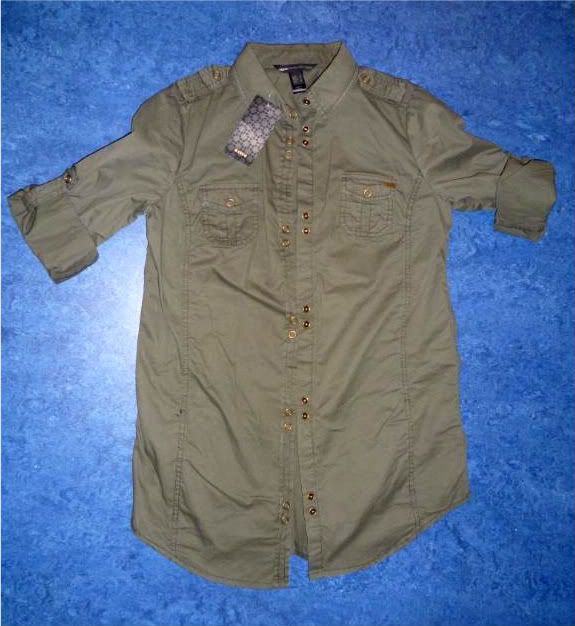 Also from Mango, I couldn't leave without this cotton, floral print sundress.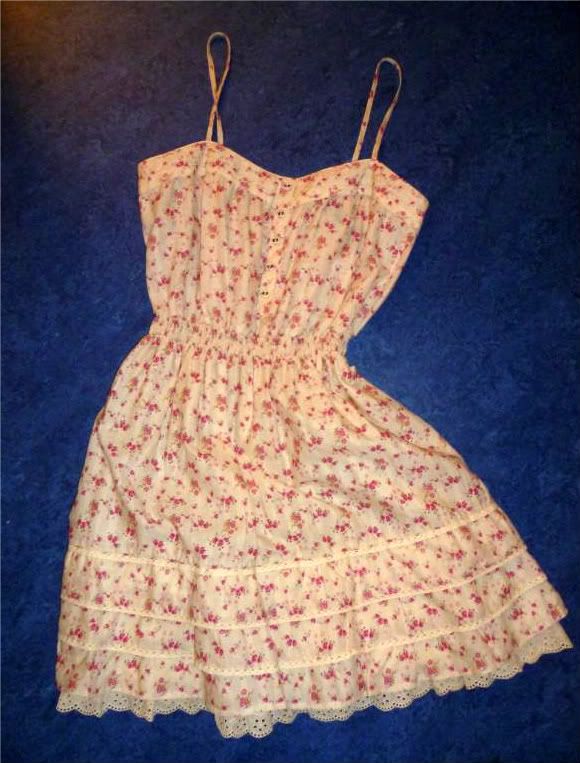 I bought this big floral and gold necklace from Aldo because it caught my eye and I fell in love with it.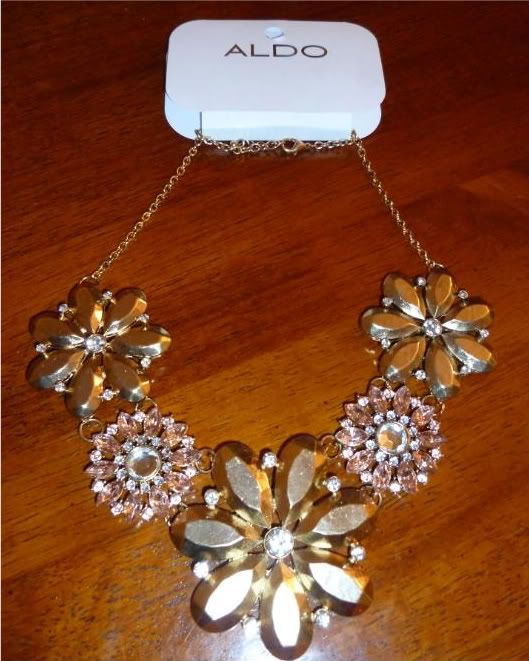 I was quite happy when I found the Poppy Coach soft laptop case. I bought it only to find out it wasn't thick enough to fit my Dell and I sadly had to return it. I was so disappointed!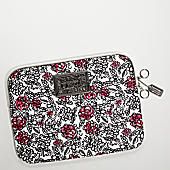 And last, but not least, I picked up this OPI nail polish from Trade Secret (which I just finished painting my toes with):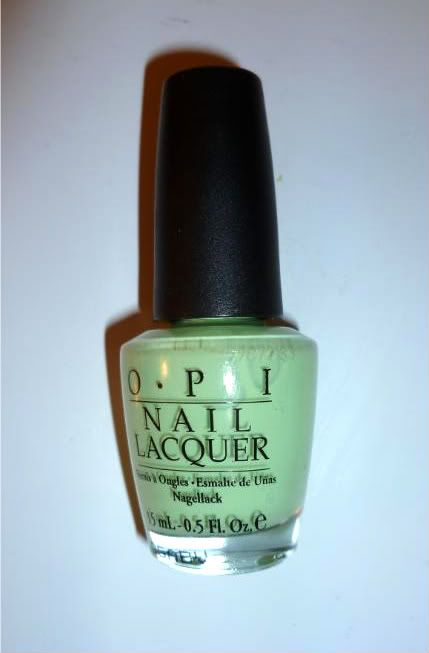 Shade: "Gargantuan Green Grape"
There was a few things I was still thinking about coming back for since it was time to meet Cynthia for an early dinner. As you can see, I hadn't bought any shoes...yet.