Sometimes on a relaxed Sunday, nothing's better than good old-fashioned denim paired with a tee. Comfortable and relaxed, perfect for a prolonged period sitting in the passenger side of the Grand Am. A week prior to this past Sunday, Ben and I headed out for a country drive that started out with a Starbucks latte in hand and included a stop at Kredl's out in Hampton for ice cream!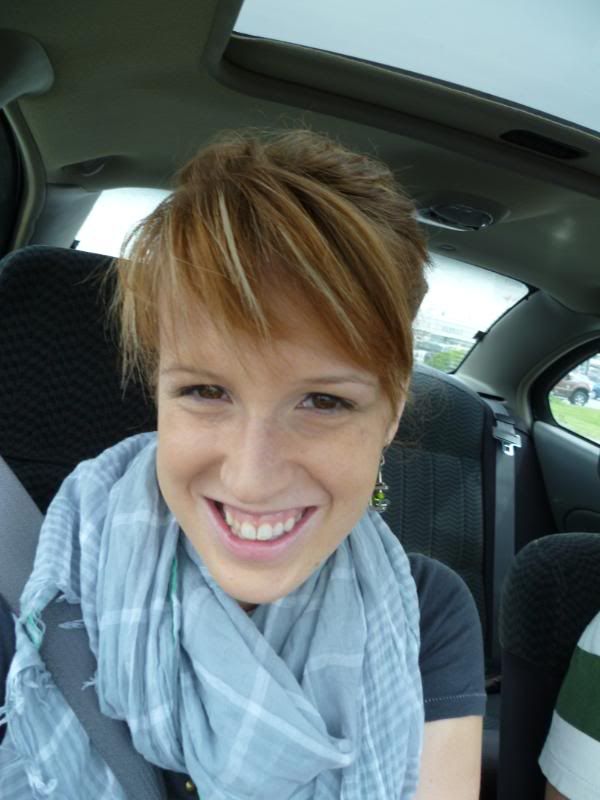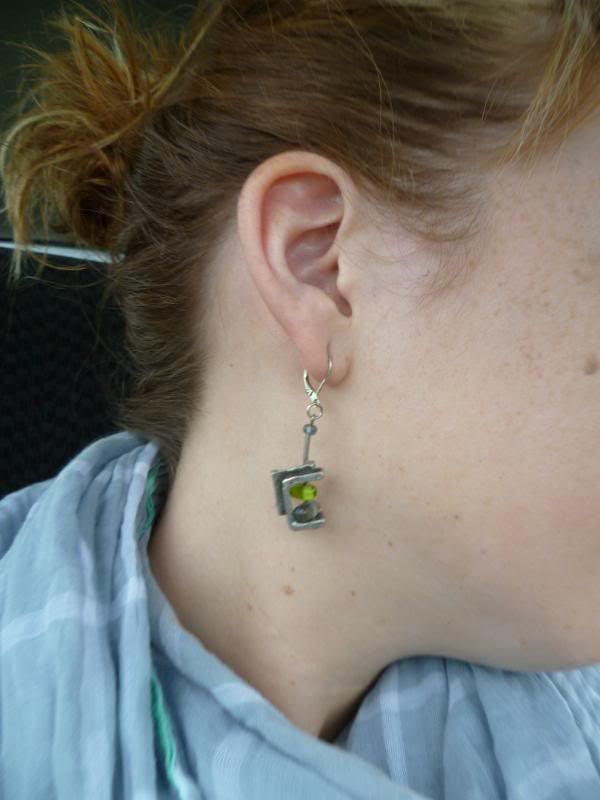 The Outfit:
"The Greatest City" t-shirt- American Eagle (April '10)

Grey, white and green scarf- American Eagle (Summer '09)

Jean bermuda shorts- American Eagle (Spring '08)

Polka dot flats- Keds (ordered online, Summer '08)

Tote bag- Guess- TJMaxx

Earrings- Anne Marie Chagnon- Beckwith & Co.
If you were looking for me this past Sunday morning, unfortunately I wasn't able to make it to Rhoda's Flea Market for the second go of "Out With The Old & In With The New". I hope the other ladies had good success in clearing their closets and that some of you were lucky in finding some new, previously loved, and fashionable finds! I was really disappointed I couldn't be there, but I guess that just means I'll all the more to share next time!
Also, I wanted to appologize in the gap between blog posts over the past week...taking on a change in my career has led to a busy schedule as I adjust to a new routine. I assure you, although my focus had to be else where in the past week, I'm back and my love for shopping, blogging, and all the finer things in life still remains strong!