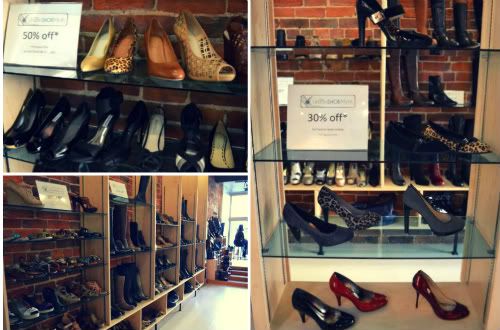 I'm sure you might have heard aboutt the awesome Boxing Day Sales that
Urban Shoe Myth
had going post-holidays. The even better news is that those sales are still in place and even more footwear is
30%
,
50%
or even
75%
off to make way for new spring merchandise. In fact, most of the store is on sale right now!
And that's not all. I was in the store earlier this week helping a friend pick out boots when I heard about
the new, even better offer
. If you purchase 2 pairs of footwear, you get an
additional
20%
off your purchase, an
extra
30%
off if you leave with 3 pairs, and if you happen to find 4 pairs that you cannot live without, you'll get an
extra
40%
off your total.
Follow on Bloglovin' | Follow on Facebook